Vaccines (Updated 6/15/2021)The Rock Island County Health Department will host three pop-up COVID-19 vaccination clinics this week. The first will be on Wednesday from 9 am until noon at Saint Mary's Catholic Church in Moline. The second will be on Thursday from 1 to 3 pm at Second Baptist Church in Rock Island. And finally, two state agencies will help offer vaccinations on Thursday, Friday, and Saturday from 9 am until 4 pm at the Bend XPO in East Moline. The Scott County Health Department offers a weekday, Johnson & Johnson vaccine clinic on the 4th floor of the Scott County Administrative Center, 600 W. 4th St. in Davenport. Illinois and Iowa residents are eligible, and walk-ins are welcome.Rock Island County Health Department, 309.793.1955. Tuesdays and Fridays, 9 am until 4 pm (but not during the noon hour) at its offices at 2112 25th Ave. in Rock Island. The CDC has a Vaccine Finder website for the entire country. Click HERE for a Quad Cities area search.Find a list of local providers as curated by the QC COVID Coalition on togetherqc.comCASI, the Center for Active Seniors in Davenport, is helping Scott County residents 65 and older with online vaccine registration. The number to call is 563.386.7477.COVID-19 Testing InformationBesides checking the county health department websites, check HERE for permanent Illinois DPH test sites and HERE for mobile test sites. Community Health Care clinics in the Illinois Quad Cities and the CVS in Rock Island are included, but registration and screening are required.Go to DoINeedaCOVID19Test.com to find pharmacies that offer free testing in both Illinois and Iowa.Iowa residents can register for a free COVID-19 test at TestIowa.com. The Iowa DPH testing in Scott County is by appointment at NorthPark Mall in Davenport.Local Resources:TogetherQC - Quad Cities COVID-19 Coalition ResponseRock Island County Health Department, 309.793.1955Scott County Health Department, 563.326.8618Quad Cities Chamber of Commerce
QC Unemployment Still Falling From Pandemic Peak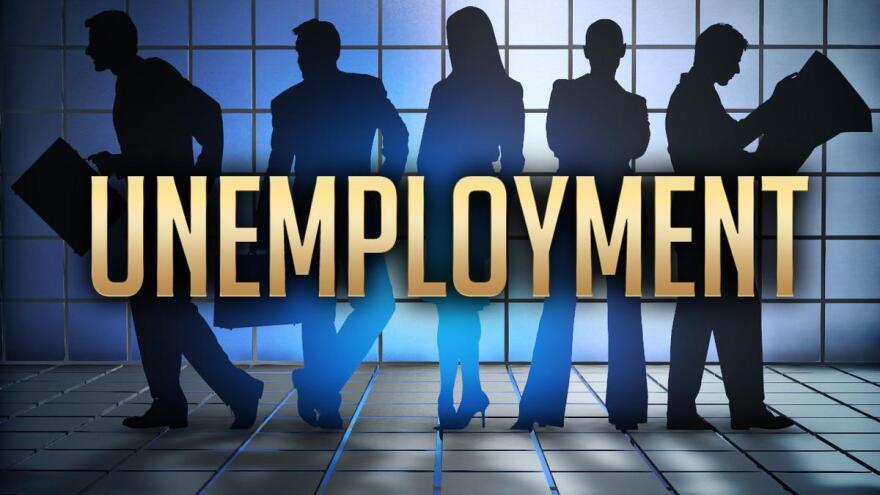 Unemployment rose in the Quad Cities last month to 4.6 per cent, from 3.8 per cent at this time a year ago. The last time the October rate was this high or higher occurred in 2016 when it was 5.2 per cent.
Tom Austin from the Illinois Department of Employment Security says despite the increase, and the loss of jobs in most major categories, the local economy is improving from when the pandemic began.
"The positive sign is that we're still seeing some declines when we look at the unemployment rate. We're seeing more people back and employed, industries have come back with some of them, but we're still seing some of the effects of the COVID-19 crisis on some of our industries."
Unemployment caused by the pandemic peaked in April at 15 per cent, then has fallen steadily to 11 per cent in June, 8 per cent in August, and 7 per cent in September.Last month, only Champaign and Bloomington (both at 4.1 %) had lower unemployment rates than the Quad Cities, with the highest rates in Chicago (7.8 %) and Decatur (6.7 %).