Talking Art with Dan Christian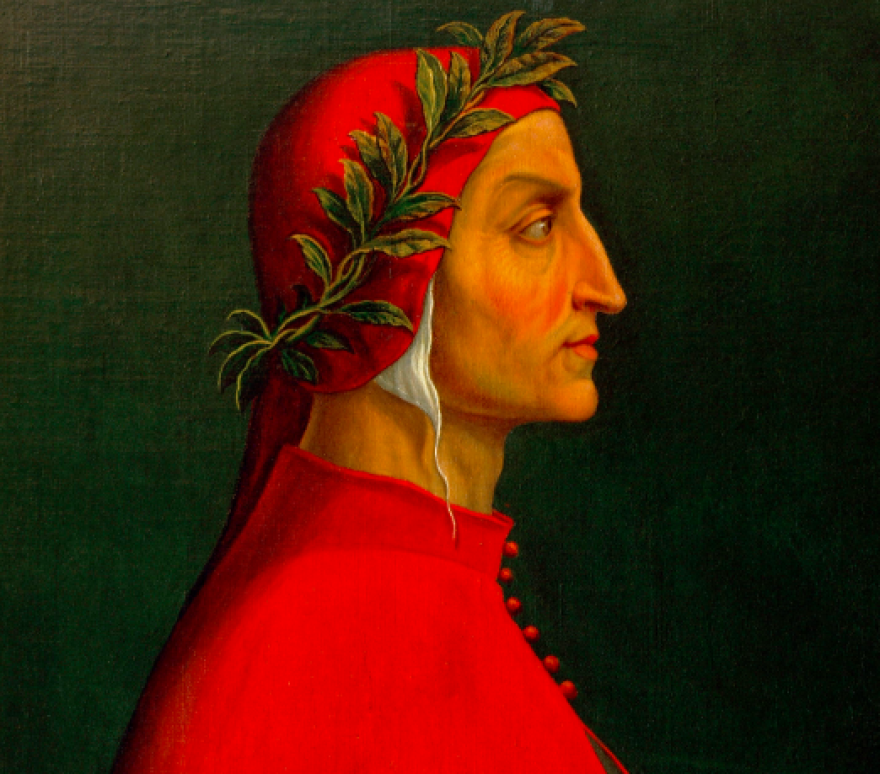 The great Italian poet and philosopher, Dante Alighieri, died 700 years ago on September 14, 1321. His long narrative poem the Divine Comedy is considered one of the most important works of the Middle Ages, and some people would argue the greatest literary work of all time. Falsely accused of corruption, Dante was banished from his beloved city of Florence, Italy in 1302 and wrote the Divine Comedy while in exile. Consisting of three parts or canticles, the work follows Dante's imaginative pilgrimage through the Inferno, Purgatory, and ultimately into Paradise.
Listen to the conversation here with educator Dan Christian about some of the unique structural elements of the Divine Comedy, how Dante's use of the vernacular language helped set the stage for higher levels of future literacy, and why it has remained relevant for readers throughout the centuries.
Dan Christian received his undergraduate degree in theology and history from St. Ambrose University, and went on to teach a senior elective on Dante for nearly four decades in the Baltimore area prior to his retirement. A passionate Dante enthusiast, he is the force behind the publication of Educating the Eye (I):  Essays from High School Students Inspired by Dante.
Many celebrations are planned world-wide to commemorate the 700-year anniversary of Dante's death. The Uffizi Gallery in Florence is offering virtual access to a collection of 88 rarely viewed drawings depicting the Divine Comedy in honor of this important date.