Statewide: Farming, topsoil and dust storms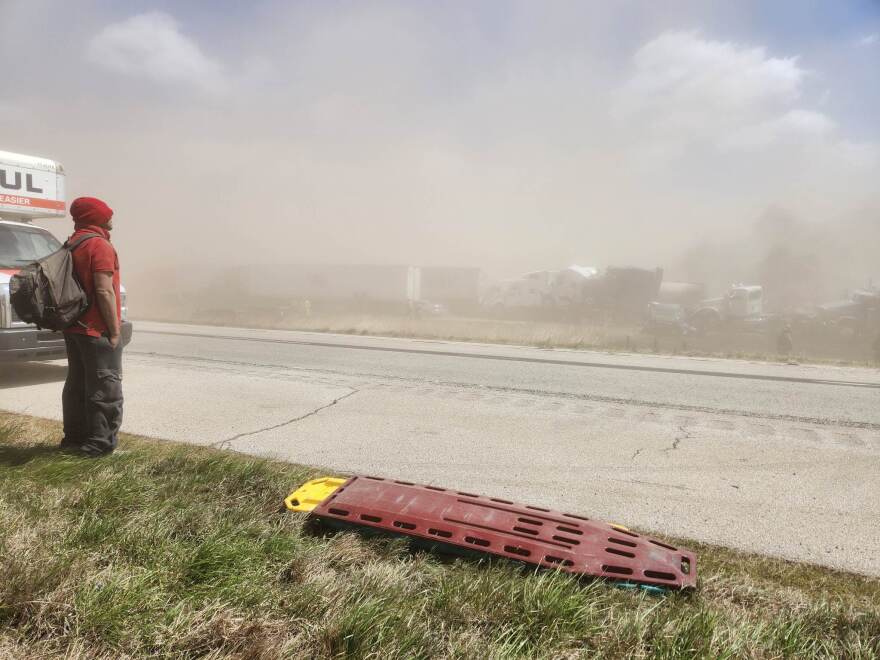 A massive pileup along Interstate 55 this month, south of Springfield, was caused by blowing dust from nearby farm fields. The low visibility resulted in accidents involving 72 vehicles. Eight people died and more than three dozen were hurt.
A researcher with the Union of Concerned Scientistssays it shows the need for the agriculture industry to adopt better soil conservation practices. She adds dust storms, like the one in central Illinois, could become more common with climate change. We talk with her about the problem and possible solutions.
Also this week:
* Dave McKinney has details on Exelon paying the legal fees for two now-convicted former Commonwealth Edison executives who were part of a conspiracy to bribe former Illinois House Speaker Michael Madigan.
* Alex Degman reports as America's largest newspaper chain continues closing small offices around the country, a startup in western Illinois is filling the void.
* Juanpablo Ramirez-Franco reports on destructive, invasive species inching closer to the Mississippi River Basin.
* Sean Crawford talks with Karen Perry Stillerman, Deputy Director of the Food and Environment Program at the Union of Concerned Scientists, about the loss of topsoil and solutions to the problem.
* WNIJ's Peter Medlin investigates the impact of more high school students earning college credit from Advanced Placement or Dual Credit courses.
* Yvonne Boose introduces us to a Rockford native who overcame struggled with depression and anxiety to become the music director of an award winning Broadway show.
* A new nonprofit is working to make the Black church more welcoming to LGBTQ individuals.