Name That Emergency Turn-Around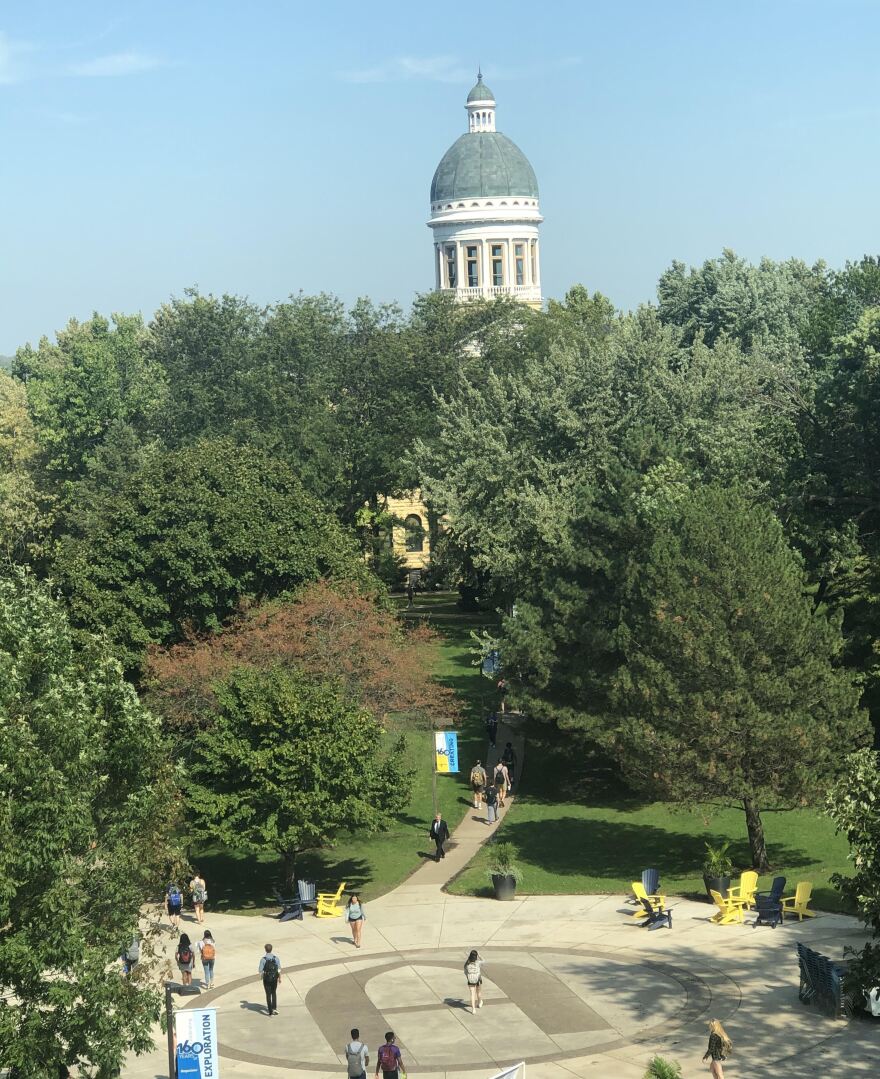 Augustana College has a new centerpiece. Students returned from summer break to find an improved, larger quad in the lower half of campus, with the school's iconic "A" covering the center.
As a result of the expansion of the Hanson Hall of Science the fire department asked for either a fine lane through central campus or a turn-around for emergency vehicles - the college chose a turn-around.
To name the new quad, the school took suggestions, and sent out a poll that received more then 1,200 votes from students, faculty, staff, and alumni.
The winner will be announced at Augustana's Homecoming on Saturday.