Augustana's Center For Inclusive Leadership Partners With Local Schools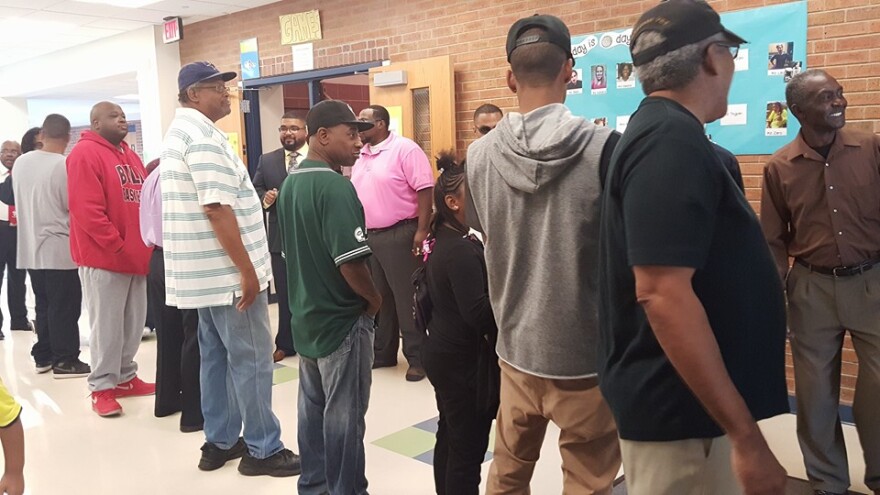 Augustana College formed a Center for Inclusive Leadership and Equity over the summer. On Monday, the center is collaborating on events with two local schools.
The center worked with Rock Island Academy on their "Fathers Bring Your Kids to School Day." The center's director, Christopher Whitt, says the event is coordinated with the National Million Father March, which encourages men to show their commitment to children's education.
"They'll be lining up outside the school on into the hallway and giving the kids high-fives, seeing those smiles and really showing the children the men of the community support them," Whitt says. "Because so many times in K-12 education, there just aren't a lot of men involved in the schools."
"Fathers Bring Your Kids to School Day" begins at 7:30 a.m. Later in the morning, from 10-11:30 a.m., the Center for Inclusive Leadership and Equity is working with Thurgood Marshall Learning Center in Rock Island to host a "Celebration of Peace," which will include dance performances and a dove release. Whitt is the keynote speaker.
"We're talking about them fighting for, working for peace in their own communities, the things that result from peace, the ways in which to move toward peace," he says. "Just taking a moment of their school day to concentrate on that important topic and really get a feel for how they feel about things and show them that they are supported."
Both events are free and open to the public.