Moline Plans for Downtown Public Art
Downtown Moline could be home to much more colorful public art, thanks to a new master plan, coordinated by Renew Moline.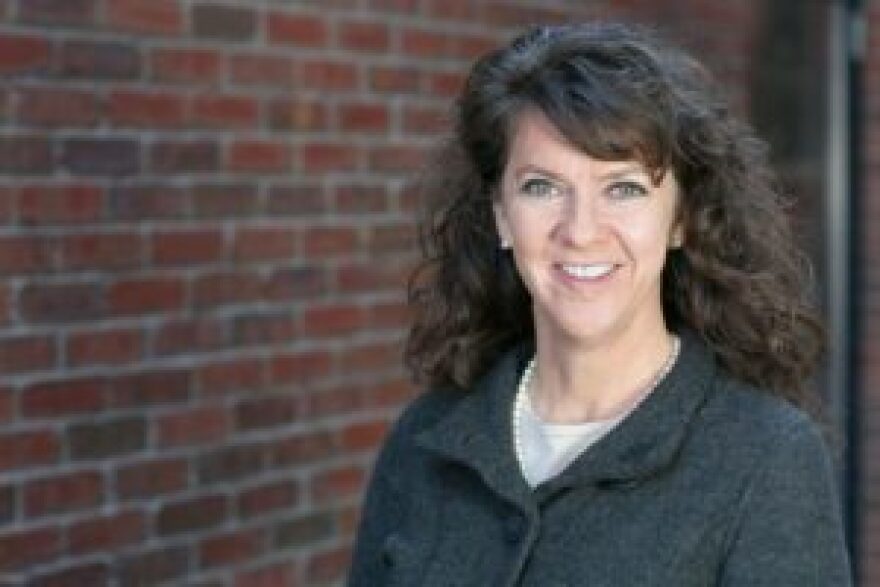 On March 26, Renew Moline released the 102-page Public Art and Placemaking Plan, which was presented to the Moline City Council at its March 30 meeting. The $50,000 plan – paid for primarily by The Moline Foundation - was completed under the direction of Renew in cooperation with the city. Renew President and CEO Alexandra Elias says a nine-member Public Art Steering Committee, formed in 2019, guided the consultant selection and recommended Designing Local, based in Columbus, Ohio, which assembled the plan.
Amanda Golden, a principal in the firm and certified placemaker, got input from over 200 people in surveys, in-person and virtual stakeholder meetings, including downtown merchants and residents.
"We were proud of that outreach, and unfortunately, it had to be done virtually at the end. But we still feel like we've got a really great cross section of opinions and viewpoints and ideas. And as an example, one of the things that when we walked into the walkabout and talk about public art, we had six sites identified that we thought were pretty ripe for public art."
"But when we were in those meetings and when we were talking with people, the thing that kept coming up with Sylvan Island and we ended up adding Sylvan Island as a 7th concept site for some kind of public art project. But that was largely due to what we heard in our public review, and that's exactly why we do public reviews. So we were thrilled about that and happy to add it."
The new plan outlines basic components for public art at seven downtown locations, with cost estimates, funded through public-private partnerships. It lays out strategies that will help shape the future of public art in downtown Moline and creates a strong foundation in the city to support public art.
Among the first steps recommended in the Moline plan are to adopt a public art ordinance, establish a public art commission, and recommend integrating public art into ongoing city building and infrastructure projects.
Elias says such a commission could seek requests for proposals for the seven downtown sites.
"The commission would be similar to the way we use the Public Art Steering Committee in that it would kind of oversee on behalf of the city, the implementation of the Public Art Master Plan."
The city could establish a public art fund, and make an annual budget allocation for it, and the commission would oversee the spending of that money.
"They could work with developers to evaluate projects that the developer would like to include in his or her project, other things like that. So it's kind of an oversight role."
The plan offers ways to seek funding through federal, state, and local grants along with private and non-profit support; and also uses the development process to focus investments in public art into future development and infrastructure projects. Elias says public art is vital not only to help attract new businesses and residents to Moline, but enhance the area for everyone currently here.
"If people think about their experience and being in another city, if they think about where their favorite places were, they might also say, there was this sculpture there; there was a mural there or people were gathered because of something that was happening there. That's kind of a certified place making emphasis that was great about having Amanda to do the work."
"I think it's also very much a part of people's memories and thoughts about being in a place, but they don't necessarily just call it that. So I think public art can be really accessible to everyone in the community. And we make it a point up front in the plan to say that we would like to design a public art program and plan that is accessible to people, regardless of age, physical ability or income. So we would like to do this so everyone can enjoy it. And then when you look at the criteria, the evaluation criteria that we've identified, one of them is to be diverse. And so that is to be diverse in terms of who it represents, who it speaks to, what it says, how it says it, a diversity of the types of art itself. And so we've really tried to be expansive and thinking about this and make sure that it is for everyone."
Elias says the many visual renderings in the plan are intended to be inspirational, and art that's ultimately implemented in those locations may look very different from what is shown. The images in the plan are only to illustrate the possibilities, and she believes the possibilities are endless.
For more information on public art, visit www.renewmoline.com.