Greg Aguilar, moderator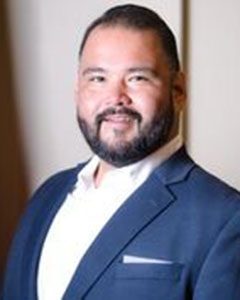 Greg Aguilar is the Director of the Q2030 Regional Action Plan at the Quad-Cities Chamber of Commerce. Aguilar collaborates with community leaders, businesses, non-profits, and grass-roots organizations to build up the reputation of the Quad-Cities. Through community collaborations, Q2030 will lead efforts to be globally recognized by the year 2030 for growing and attracting talent and business to our region. Most recently, Aguilar was the Director of Talent Attraction & Retention for the Quad Cities Chamber where he led the Young Professionals of the Quad Cities, as well as diversity initiatives for the Chamber. Prior to working at the Chamber, Mr. Aguilar served as the Northwest Regional Manager for the Illinois Department of Commerce & Economic Opportunity where he covered 10 counties working with community stakeholders on workforce solutions, business retention, attraction, and growth. Aguilar is a founding board member of the Greater Quad-Cities Hispanic Chamber of Commerce. His regional work in Economic Development, Higher Education, as well as Diversity and Inclusion has received various national recognitions including the 2012 College of the Year by the National Hispanic Institute for his work at Augustana College, the same year the Greater Quad Cities Hispanic Chamber was recognized as the Small Chamber of the Year by the U.S. Hispanic Chamber of Commerce. In 2011 Mr. Aguilar's work in diversity outreach at Ascentra Credit Union earned the credit union a Diamond Award from Credit Union National Association.
Sister Bobbi Bussan
Listen to her interview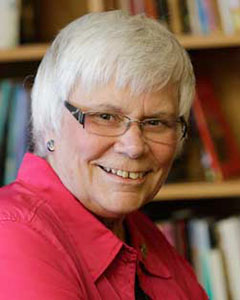 Sister Bobbi has been a member of the Sisters of St. Benedict, St. Mary Monastery since 1979. She is passionate about sharing Benedictine spirituality. Her life goal is to seek God in all people and experiences. Professionally, she has worked in high school ministry as a teacher, Dean, Pastoral Counselor, Campus Minister and Assistant Principal; she worked in Campus Ministry at Augustana for 2 years; and served as Vocation Director for St. Mary Monastery for ten years. Sister Bobbi is currently Director of Benet House Retreat Center at St. Mary Monastery, where she develops programs, gives retreats and oversees all aspects of the retreat center. She is also Chair of the American Association of Benedictine Retreat Centers.
Sister Bobbi is also passionate about individuals having their basic needs met. She was instrumental in opening St. Joseph the Worker House, a transitional residential facility for homeless women and their children in Rock Island, where she served as Board Chair for 12 years. She is currently a board member of Project NOW social action agency for Mercy, Rock Island, and Henry counties.
Growing up in Galena, Illinois, she had a gray t-shirt with purple lettering that read, "I want to make a difference." This remains her goal to this day.
Nicole Cisne Durbin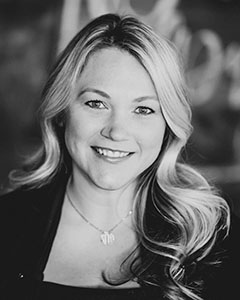 Nicole Cisne Durbin holds a Bachelor's Degree in Art and Art Therapy and a Master's Degree in Community Counseling. She is a Licensed Clinical Professional Counselor and has been with Family Resources for 12 years.
Ms. Cisne Durbin moved to the Quad Cities in 2005 to pursue her Master's in Community Counseling at Western Illinois University-Quad Cities. She graduated in May 2007, and began her career at Family Resources as a Sexual Assault Therapist in April of 2007. She soon transitioned into the role of Supervisor of the Sexual Assault Program and then became the Director of Survivor Services in June of 2008. During her time as the Director, Family Resources expanded their Survivor Services department. Family Resources initially provided comprehensive services to survivors of domestic and sexual abuse, including shelter services, in the Quad City area as well as Muscatine County. They saw the need to expand services to include ALL survivors of violent crimes as well as expand their geographic reach through the process of regionalization of victim services that occurred in the state of Iowa. Today, Family Resources' Survivor Services department provides comprehensive services to ALL survivors of crime including sex and labor trafficking victims as well as survivors of homicide, and provides services in Clinton, Jackson, Scott, Muscatine, and Louisa counties in Iowa as well as Rock Island, and parts of Henry and Mercer counties in Illinois.
In 2015, Nicole was promoted to Program Officer at Family Resources. She served as the Interim President from November 2018 to March 2019, and is now the Chief Operating Officer.
Nicole has also simultaneously pursued her art and her profession, both of which focus on work that heals women. Nicole combines the mediums of paint, theater, and photography to create a living, breathing, moving canvas. Her live shows and photographs showcase women and men of all shapes and sizes in order to challenge the unrealistic image of the body prevalent in today's society. Nicole also lends her talents to the Beautifull Project, a storytelling collective that invites women to challenge body and beauty expectations in order to create a world where women are free to move with substance and strength.
Dr. Kit Evans Ford
Listen to her interview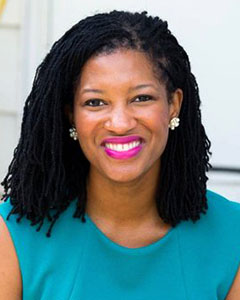 National trainer, spiritual director, and professor, Dr. Kit Evans-Ford is a woman who is passionate about nonviolence, God, and serving others. She has been a trainer and activist for 14 years working relentlessly in the areas of nonviolence education and assisting people in healing from violence and abuse. Born in Mebane, North Carolina, education became a positive outlet for her. Kit holds a BA in Communications Studies, a MA in Teaching: Special Education, MA in Social Justice and Community Development, MDiv degree and a Doctor of Ministry Degree in Spiritual Direction from Garrett-Evangelical Theological Seminary in Evanston, IL. Dr. Kit is a Teach for America and United States Peace Corps Alumni. She has studied, worked, and served in England, Japan, South Africa, Tanzania, Kenya, Saint Lucia, Saint Kitts and Nevis.
Kit is an Assistant Professor in the Department of Theology at St. Ambrose University. Dr. Kit also splits her time as the Action Outreach Organizer for Pace e Bene Nonviolence Service where she is one of the lead organizers for Campaign Nonviolence. She has lead in organizing thousands of peace actions around the world.
She is the author of 101 Testimonies of Hope: Life Stories to Encourage Your Faith in God and A Children's Book On Bishop Richard Allen: A Nonviolent Journey. She is also a certified spiritual direction and the founder of Argrow's House of Healing and Hope in Davenport, Iowa. Argrow's House is a safe space where free services are offered daily for women healing from violence and abuse in the greater Quad Cities area. Argrow's House is also a successful social enterprise where women healing from violence and abuse create beautiful bath products that provide a living wage for themselves in a safe space that celebrates who they are.
Dr. Kit serves as a minister at Grace City Church. Kit resides in Davenport, Iowa with her husband, Pastor Dwight L. Ford, and children; Imani and Justice.
Dr. Majdi Omar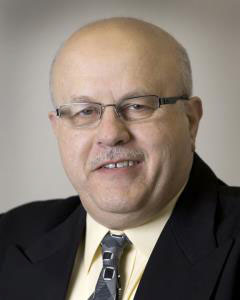 Dr. Majdi Omar is a pediatrician in Davenport, Iowa. He received his medical degree from Kuwait University Faculty of Medicine and has been in practice for more than 20 years. His practice, Quad Cities Pediatrics, P.C., makes it their mission is to provide excellent care for patients to attain optimal physical, mental, and social health and well-being for all infants, children, adolescents, and young adults; to continuously strive to meet the changing needs of our patients and their families; and to provide the highest level of care that incorporates compassion and empathy in all situations. Dr. Omar strives to welcome every patient into a warm and trusting environment. The patients at Quad Cities Pediatrics are not just patients, they are family.
Dr. Majdi Omar has treated hundreds of Syrian children at refugee camps in his native Jordan. Omar, who emigrated from Jordan in 1994, has visited several of the country's refugee camps on four volunteer mission trips since the civil war broke out in Syria in 2011. He was there most recently in March and is going back in late December. The Muslim father of three, who in 2011 opened his private practice in Davenport, said he feels it is his duty as a physician and his responsibility as a human to "help the helpless," especially the youngest.
Dr. Omar has made six trips to camps in Syria, often accompanied by his son or daughter. His daughter is an Augustana College student studying to become a speech pathologist. His son is a pre-med student at Loyola in Chicago. Both speak fluent arabic and assist as translators.