Seven Million Trees Destroyed or Damaged by 2020 Derecho in Iowa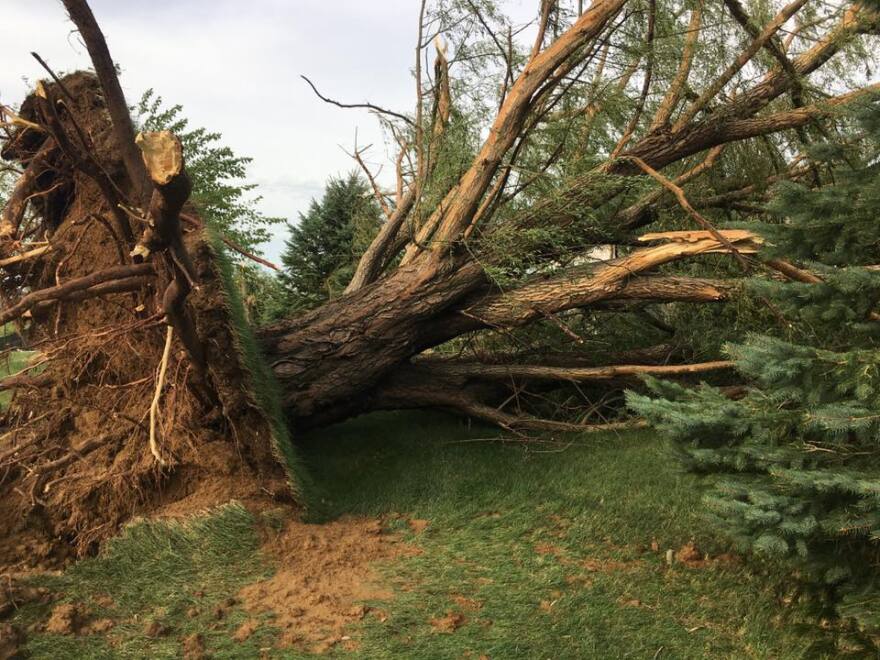 The derecho last year damaged or destroyed an estimated 7 million trees in Iowa. That's according to a study done by the Iowa DNR.
It estimates communities in the state had nearly 4.5 million trees damaged or destroyed by the storm in August, 2020. And that it damaged or destroyed 2.7 million trees in rural areas.
The DNR says the derecho affected 27 counties along the Highway 30 corridor, mainly in central and east central Iowa.
It also estimates the state lost an estimated $20 million in annual benefits from its urban tree canopy.
The findings were included in a report, available online at https://www.iowadnr.gov/Portals/idnr/uploads/forestry/DerechoReport.pdf